Termite Control
A better choice for your family
---
FOR SERVICES & IMMEDIATE ATTENTION 24/7
CALL US TODAY: 919-825-1622
Finish Line Pest Control Raleigh Durham Pest Control Services
Whether we provide  monthly, bi-monthly, quarterly, annually, or just a one-time service application, We are here to help you get rid of pests!
Eco-Friendly Solutions for Eliminating Termites
Termites are one of the biggest pest hazards that homeowners and businesses can face, as they are known to cause more damage than earthquakes, storms, and fires combined! If you don't deal with your termite problem, they can destroy the structural integrity of your home or office, which is why you need professional termite control services in Raleigh/Durham.
At Finish Line, we have termite pest control experts, who will inspect inside and outside your home or office for termites, and then work to ensure these pests can't gain entry into the building again. We have trained professionals, who will use the best termite extermination products, which will ensure that the wood in your home or office is safe from a termite infestation.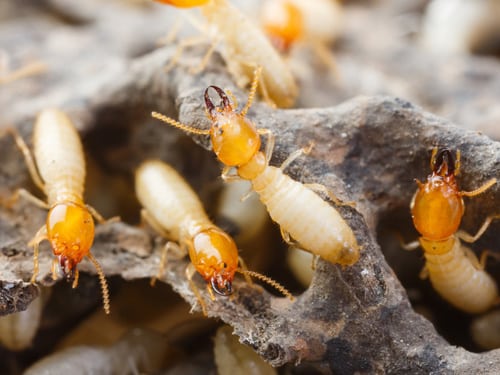 Advanced Termite Solutions
Finish Line only uses advanced termite solutions that are eco-friendly and super-effective in getting rid of termites in homes and offices. We will effectively terminate entire colonies of termites and guarantee complete eradication of your termite problem.
It doesn't matter whether you have a small termite problem or a big one; we will treat the job in the same manner, and deliver 100% satisfactory results to our customers in the Raleigh/Durham area.